Description


Please Note That iElectrica Does Not Offer Price Protection.
Prices Fluctuate Up And Down Very Frequently.
In Addition, Through eBay We Do Offer Special Promotions From Time To Time. We Have A Strict No Price Protection Policy.

RETURN POLICY

Free returns apply only to damage or defective items.
Once the order ships the buyer is responsible for return shipping costs if cancelled.
If the item arrives damaged or is defective then returns are free.

Shipping takes 7-14 BUSINESS days from when you placed the order (excluding weekends & Holidays)

When you make a purchase you agree to our terms and conditions.

Categories
Newsletter
Add our store to your Favorites and receive our e-mail newsletters about new items and special promotions.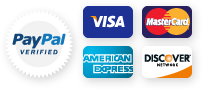 Product Description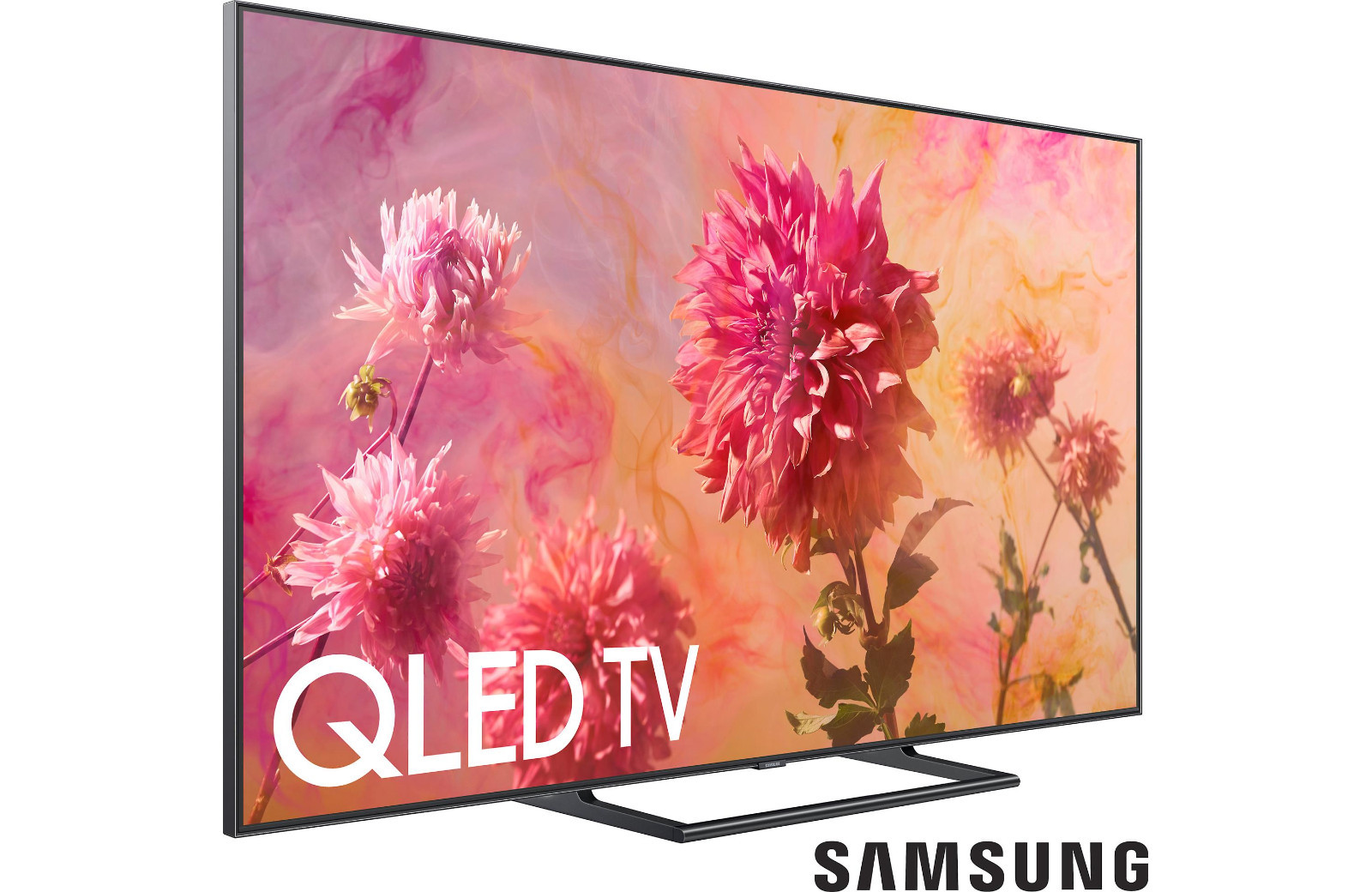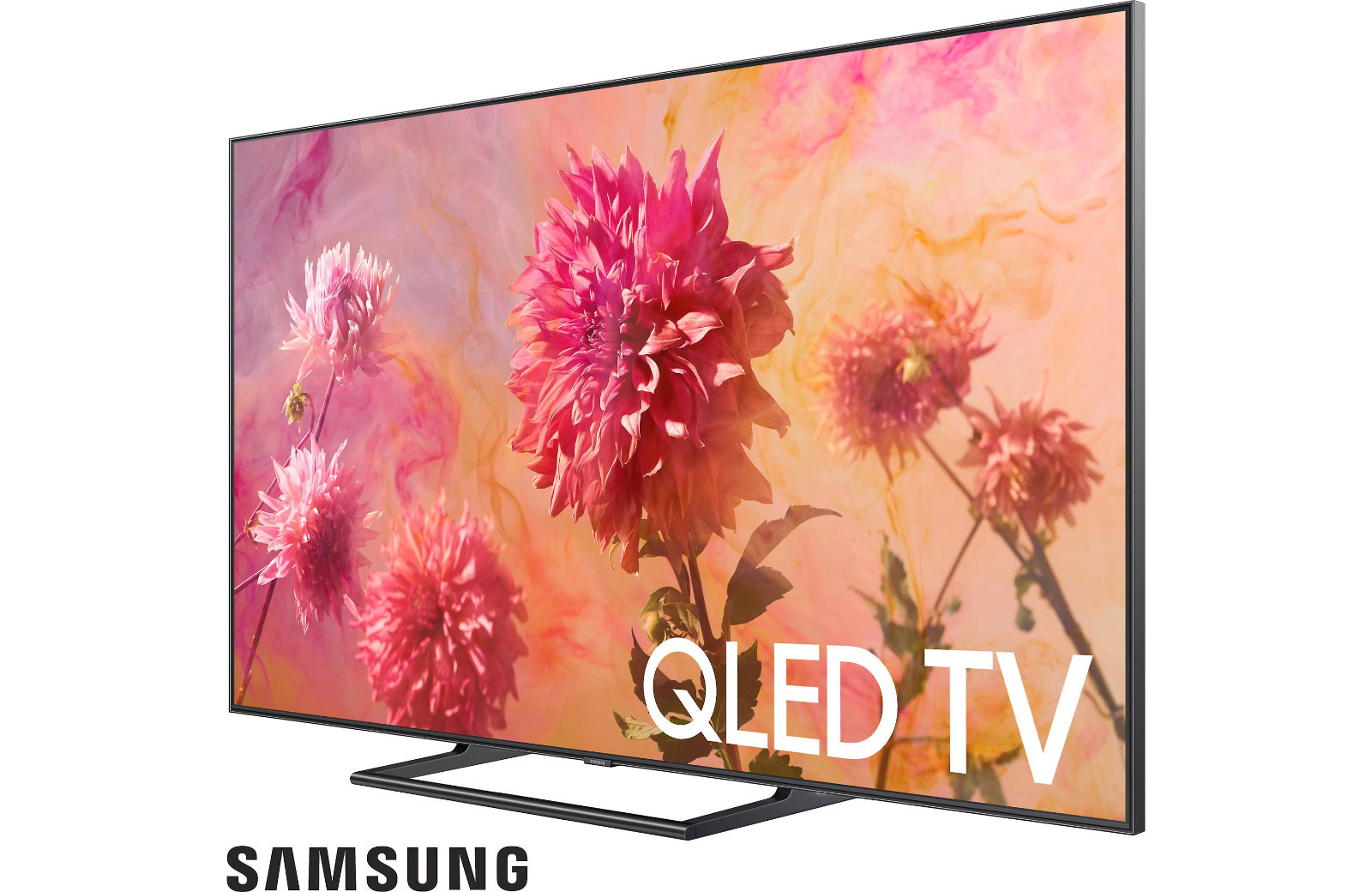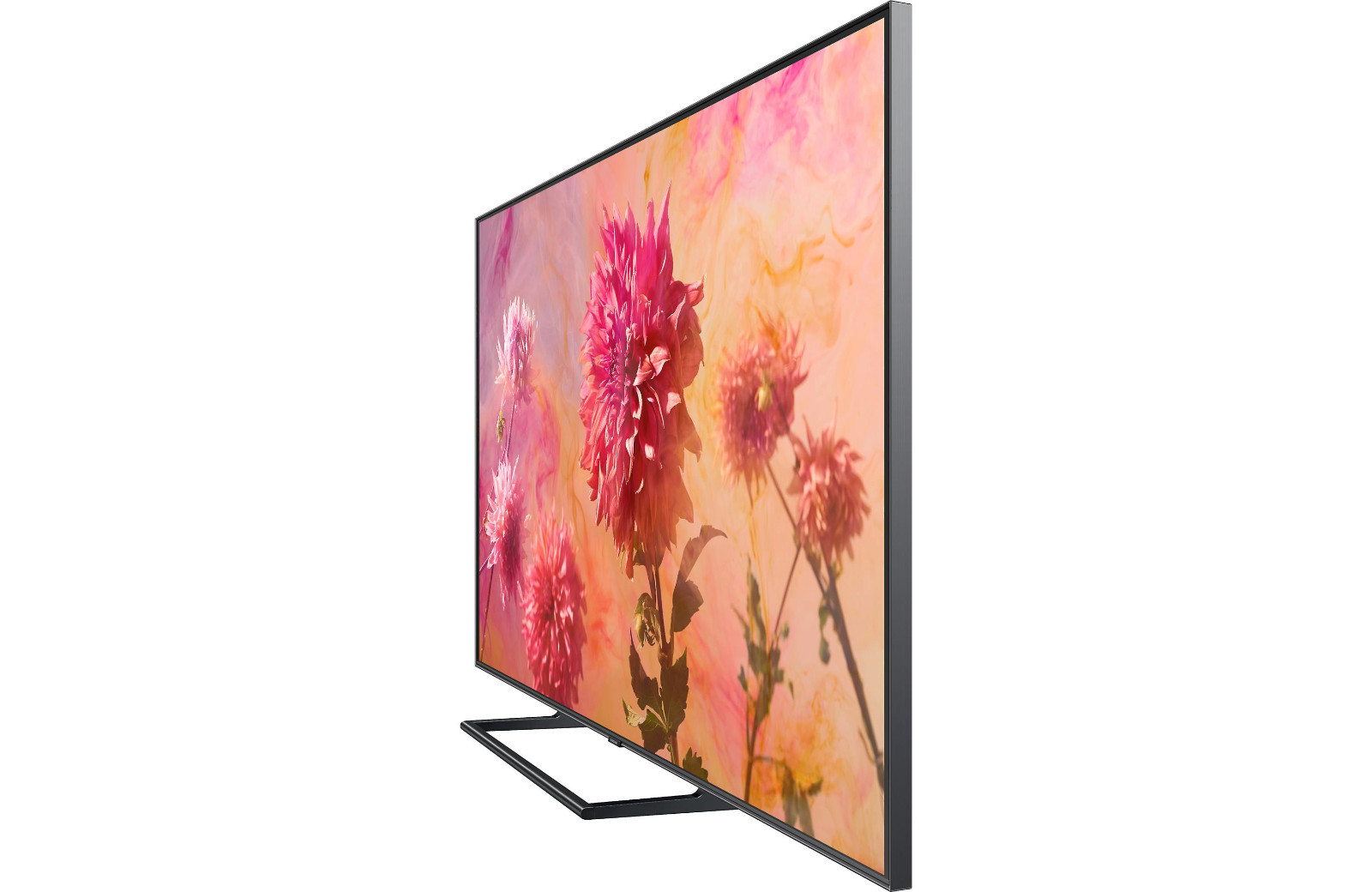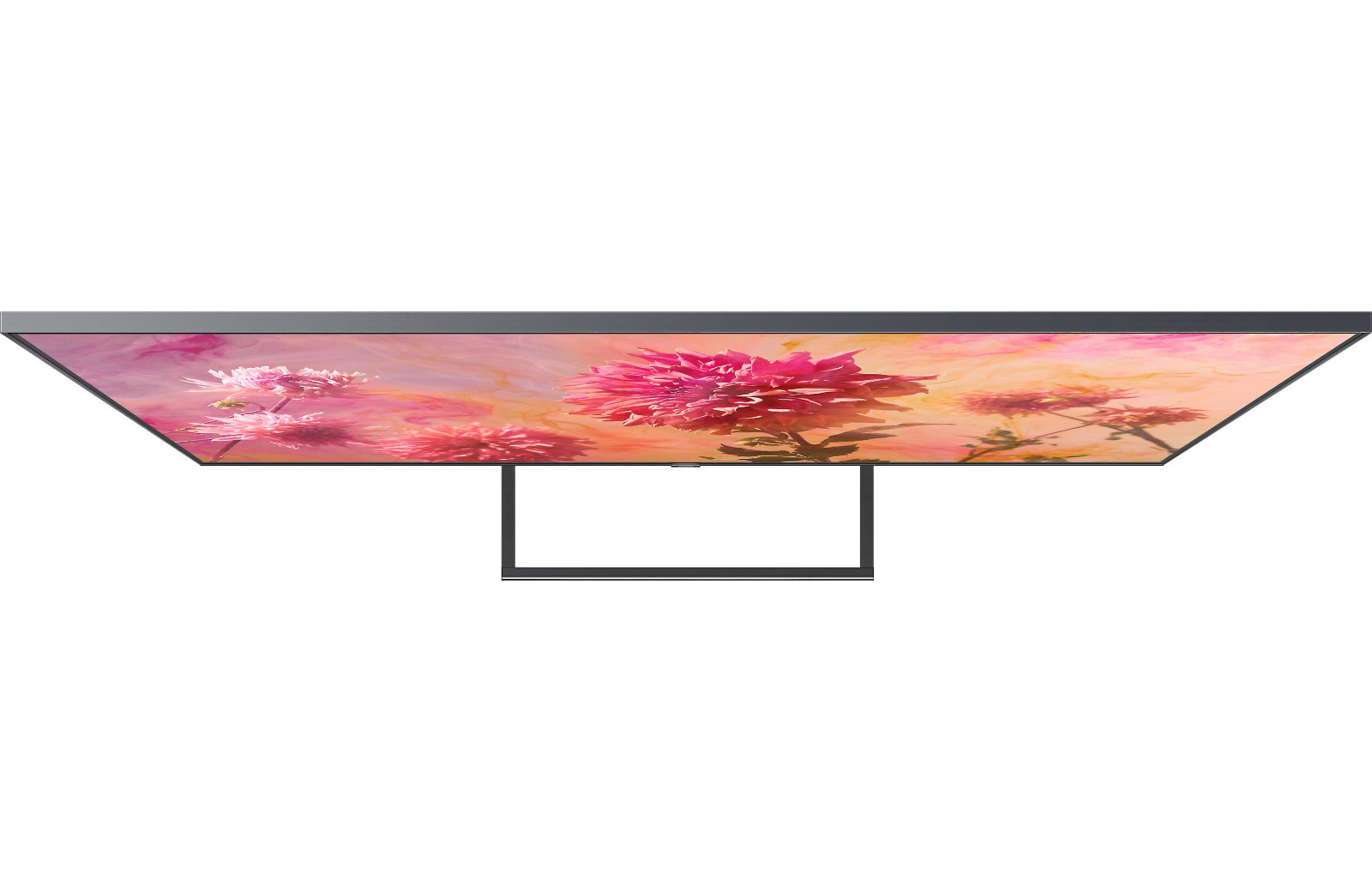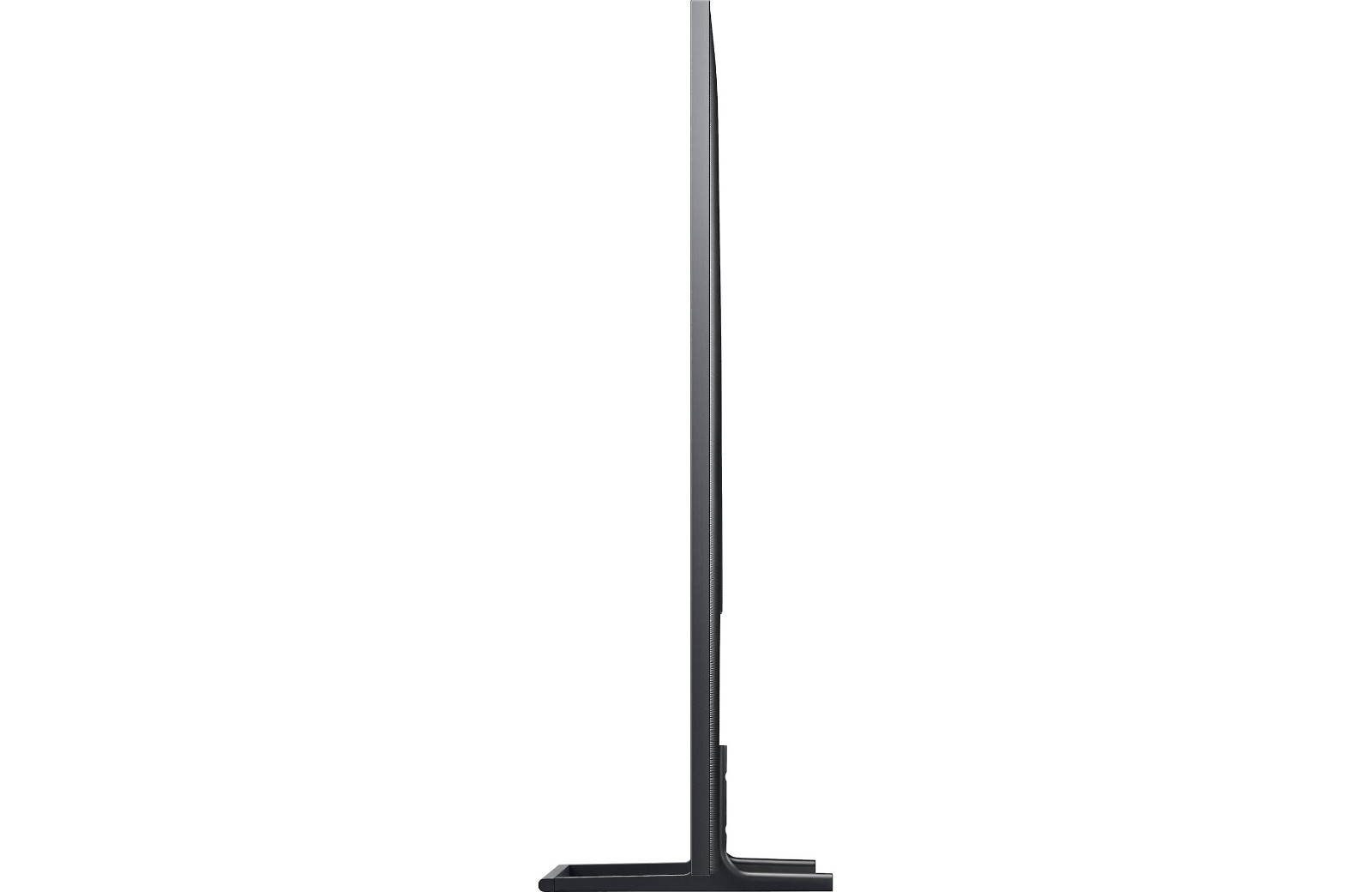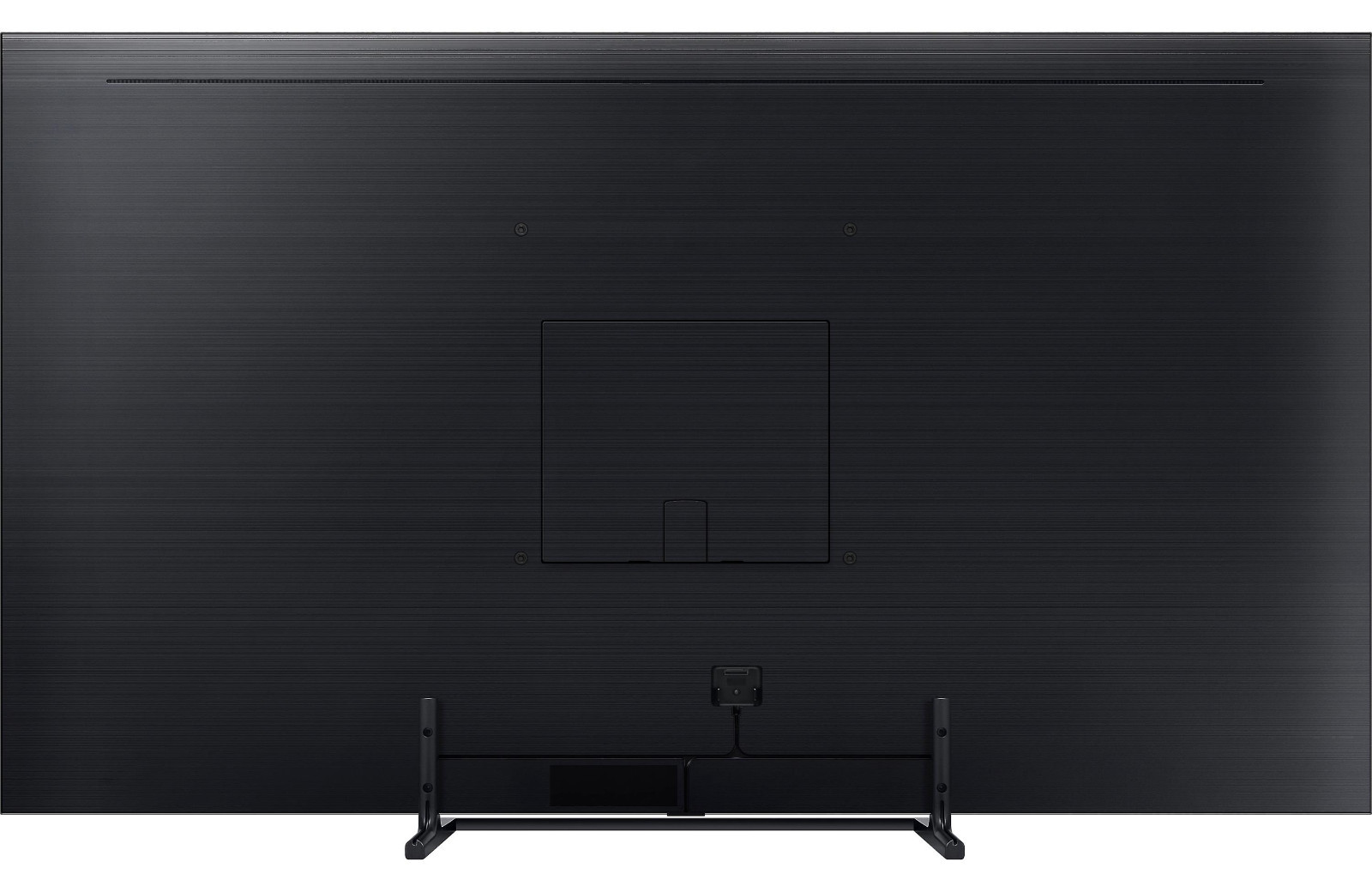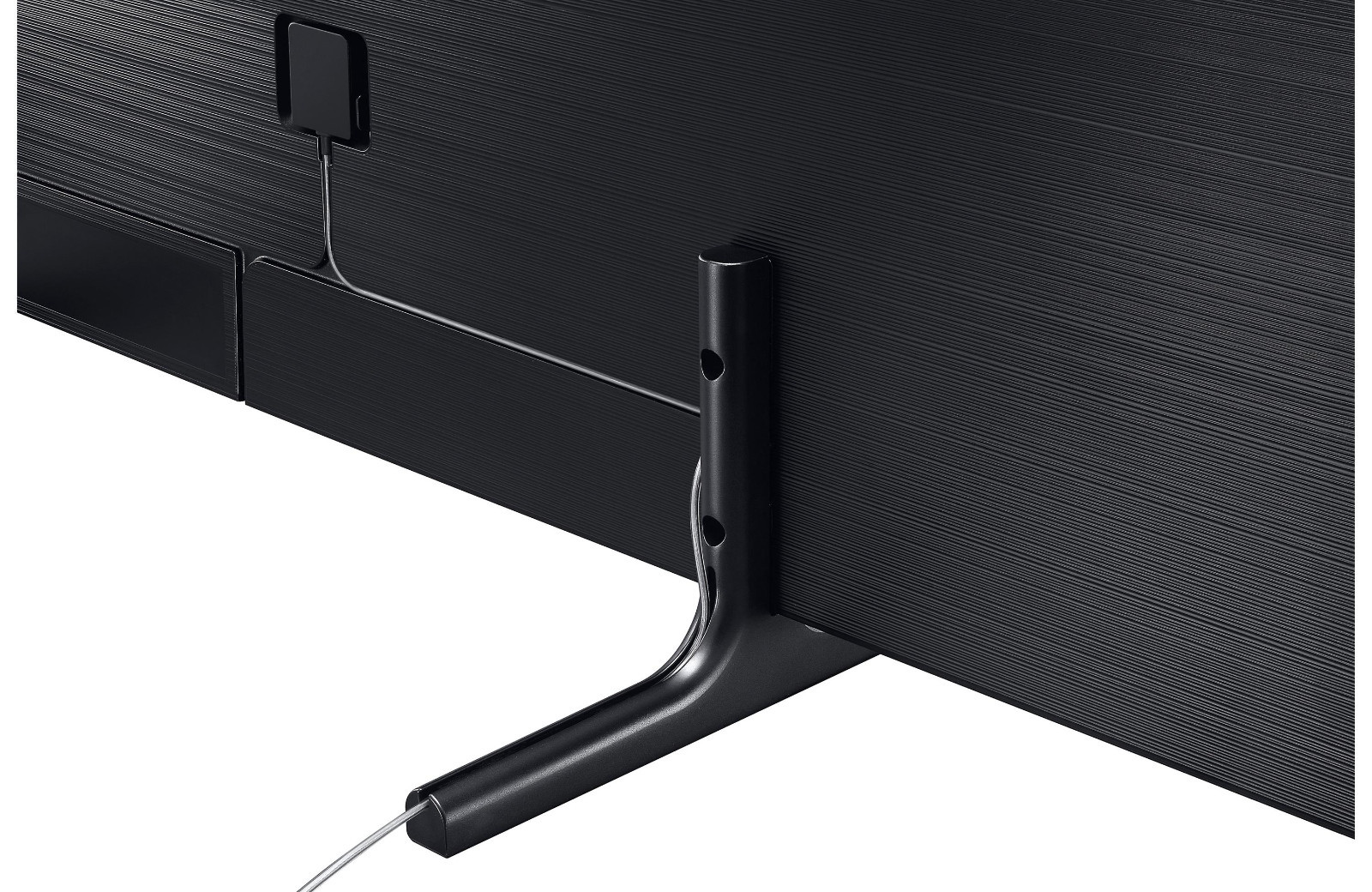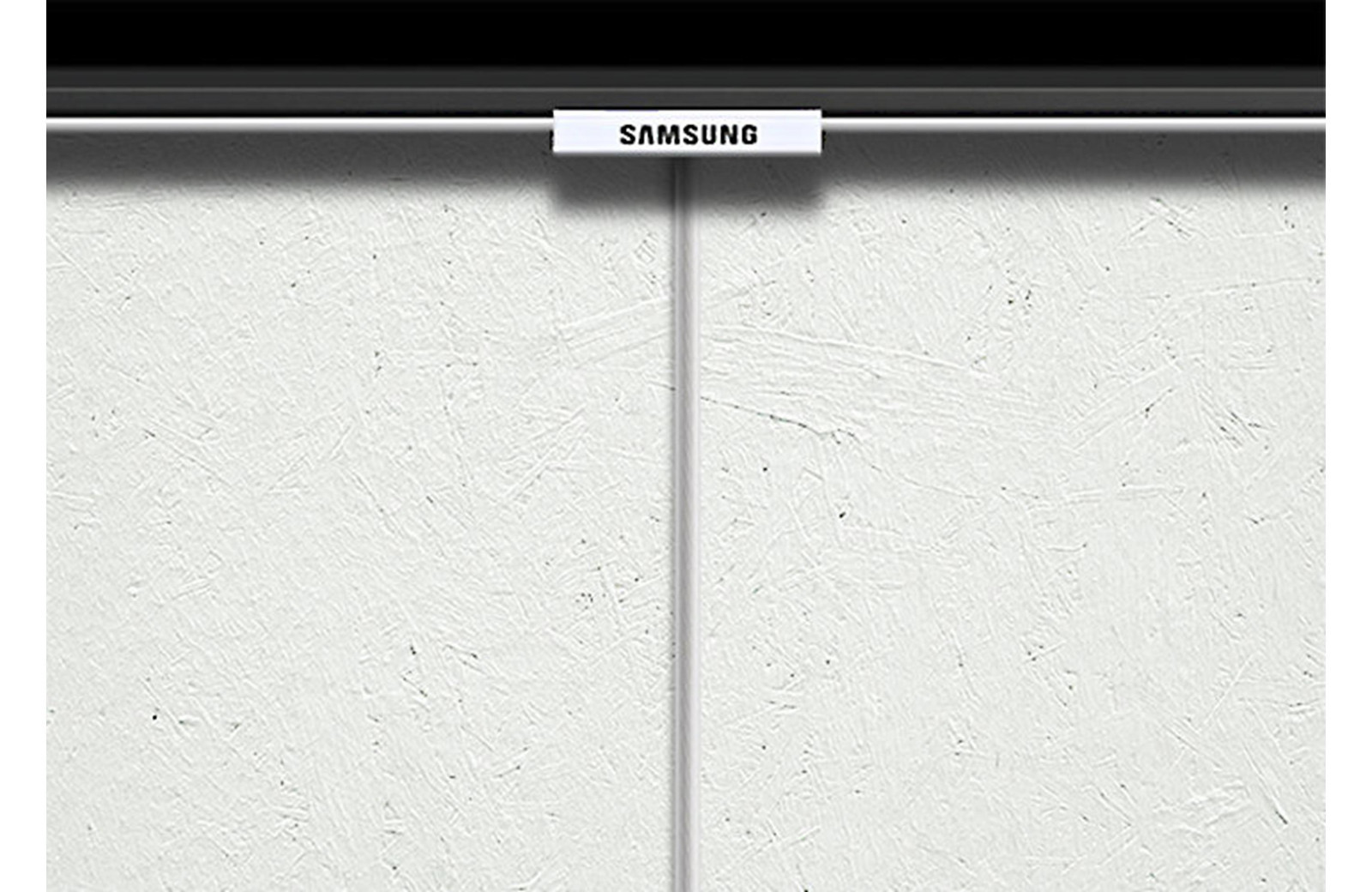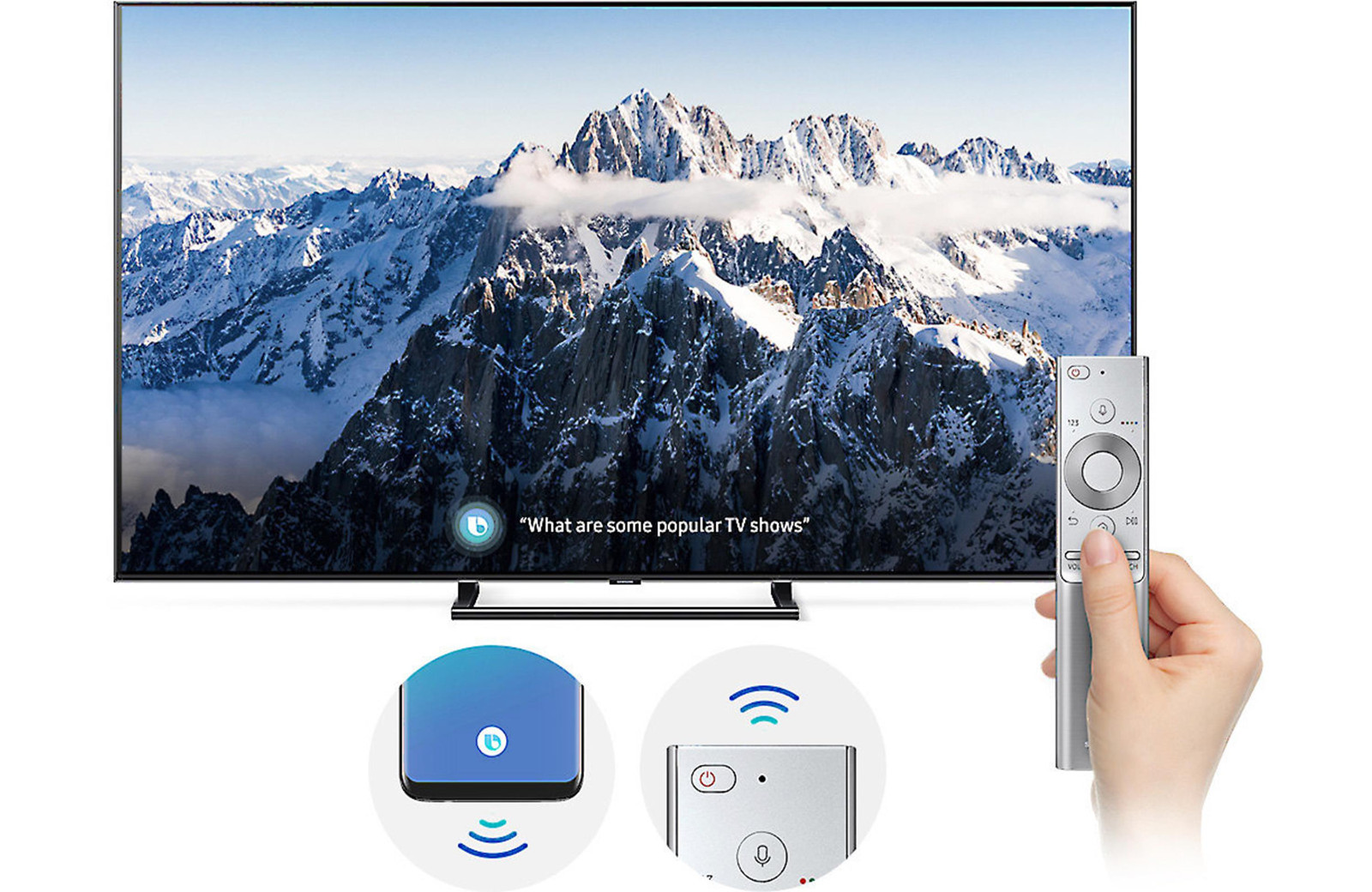 Samsung QN75Q9FN 75″ Smart QLED 4K Ultra HD TV with HDR (2018)
Free shipping, Brand new, Factory Sealed,
USA warranty
BUNDLE INCLUDES:


BUNDLE INCLUDES:
1- Samsung QN75Q9FN 75″ Smart QLED 4K Ultra HD TV with HDR (2018 model)


BRAND NEW 2018 MODEL ACT FAST LIMITED QUANTITY AVAILABLE
BRAND NEW !! FACTORY SEALED !!


View content at four times the resolution of 1080p with the Samsung Q9FN-Series 75″-Class HDR UHD Smart QLED TV.
This TV has a 74.5″ LED-backlit LCD display, and incorporates Motion
Rate 240 technology to digitally enhance fast-moving images to reduce
blur. It is compatible with the HDR10, HDR10+, and HLG HDR formats to
provide a wider color gamut with compatible content and other equipment
for more vivid images.
The Q9FN has built-in Wi-Fi connectivity
to allow access to your favorite apps and Internet-based content, plus
content sharing and screen mirroring with your other smart devices such
as your smartphone or tablet. With four HDMI inputs, there are multiple
options for connecting high-definition video sources. Three USB ports
are also onboard for connecting multimedia peripherals like flash
drives.
Note:
Content acquired via certain apps may require subscription to a service.
Q Color with DCI-P3 Compatibility

Courtesy of the Quantum Dots, the Q9FN-series TV can produce
up to a billion shades of color. Meeting 100% of the DCI-P3 color space
helps keep color from fading in bright scenes.






Q Contrast EliteMax

The full-array LED backlight is divided into discretely
controlled zones that adjust automatically to help show detail and depth
from ultra black to pure white.






Ultra Black Elite

The anti-reflective screen helps reduce glare and deepen black levels.






Q HDR EliteMax with HDR10+

HDR10+ is designed to optimize every scene for color,
contrast, and details, and is supported by a number of studios and
content distributors.






ULTRA HD PREMIUM

The UHDA's ULTRA HD PREMIUM logo identifies products and
services that meet or exceed strict performance levels for 4K
resolution, high dynamic range (HDR), and wide color spectrum (more
lifelike colors), along with recommendations for immersive audio
(multi-dimensional sound), among others.






Metal Alloy Quantum Dots

The inorganic design of the quantum dots helps them resist fading over time, enhancing the effective life of the TV.



Q Engine

The Q Engine processor is designed to optimize your content for 4K clarity, color, and HDR.



Motion Rate 240

Motion Rate 240 technology helps digitally smooth out the blur commonly associated with fast motion.



Q Style Elite with One Virtually Invisible Connection

When mounted with the optional No Gap Wall Mount, the TV is
designed to mount virtually flush to the wall. The included One Connect
Box connects your components to one separate box, and not to the back of
the TV, so you can see more of what you want to and less of what you
don't.



Ambient Mode

Décor: Enhance your living room by mimicking your wall pattern to blend in with the space around the TV.
Information Hub: Get useful information, such as weather and major headlines, displayed on the screen.
Personal
Photos: Turn your living room into your personal gallery by displaying
photos from your mobile device or the Samsung Cloud.
Play Music: Find your favorite tracks or playlists with Bixby's voice command or use Bluetooth to play music from your phone.



Boundless 360° Design

With virtually no bezel, the TV is designed to look attractive from nearly any angle.



One Mount Solution with Optional Accessories

The One Mount solution lets you place your TV virtually
wherever you want, however you want. The optional Studio Stand resembles
a floorstanding easel and is designed to give your room an elegant look
and feel. The optional Gravity Stand features a full-metal body for
tabletop placement.



OneRemote with Voice Assistance

Spend more time watching and less time searching. The
OneRemote, voice assistance, and a universal guide help you find
streaming and live shows. The OneRemote also automatically detects and
controls all your compatible connected devices and content.



Bixby Voice

Bixby helps make it easy to search for content, flip
channels, or ask questions, such as the current weather, using only your
voice. Click voice recognition on your remote or compatible mobile
device, and Bixby is at your command.



Universal Guide

The universal guide brings your favorite content from
multiple devices and apps together in one easy-to-browse menu. It
recommends popular shows and can make custom recommendations tailored
just for you.



Your SmartThings Hub

The SmartThings app connects your TV to a range of
compatible smart devices and appliances. From your refrigerator to your
smartphone, change room temperatures, see what's in the refrigerator or
who's at your door, all from the comfort of your couch. Download the
SmartThings app on your mobile device to control and monitor your TV and
connected devices all in one screen.



Designed for Seamless Setup with Your Smartphone

Simply turn on your TV, and it will connect to your
smartphone automatically. Your phone will then share Wi-Fi network
information with the TV. If your phone is linked to a Samsung account,
it will automatically be shared with the TV, so no separate login is
required. After a future firmware update, you'll be able to choose the
apps on your phone that you also want on the TV; they will then be
copied into the TV's Smart Hub and you'll automatically be logged in.



Notifications

If you have laundry in your compatible washing machine,
you'll get a popup message in the corner of the TV letting you know when
it's done, so you can enjoy your TV shows without thinking about it.



TV Plus

With TV Plus, you're just a few clicks away from a library of UHD 4K and HDR content.



Sync & Share

Sync your TV to your compatible smartphone to access and
control your content on the screen. You can also continue your
entertainment non-stop as you move around the house. With Sync and
Share, you can grab your popcorn from the kitchen without pausing or
missing a scene.



Steam Link

The Steam Link app lets you stream your favorite games seamlessly with enhanced graphics and speed.



Auto Game Mode

Auto Game Mode helps produce an enhanced gaming experience with minimal input lag.



HDMI Connectivity

HDMI connectivity enables digital audio and video over a
single cable. One HDMI input is ARC-compatible for simplified connection
to your compatible home theater system.



Integrated Wi-Fi

Enjoy your favorite on-demand content over your existing Wi-Fi (802.11ac) network.



Dolby Digital Plus

Dolby Digital Plus is designed to optimize your entertainment experience with enhanced sound richness and clarity.



Additional Features

10-bit color support
UHD upscaling
Contrast Enhancer
DTS Premium Sound 5.1
Multiroom Link
TV SoundConnect
Wi-Fi Direct
Bluetooth headset support
Quad-core processor
Digital Clean View
Auto channel search
Supreme UHD Dimming
ConnectShare
Embedded POP
InstaPort S (HDMI Quick Switch)
ANYNET+ HDMI-CEC
Closed captioning
Electronic program guide
V-Chip
USB HID support
Eco Sensor
Auto Power Off
TV-to-mobile device & mobile device-to-TV mirroring (DLNA)
IP Control Support with compatible software


We require immediate payment. Once full payment is received please allow 1 business day processing time for your order to ship.
Please note that iElectrica does not offer price protection. Prices fluctuate up and down very frequently. In addition, through eBay we do offer special promotions from time to time. We have a strict no price protection policy.
Shipping
Below are the shipping times based on the shipping method for each listing
Freight– 6-14 business days

FedEx ground-3-7 business days

Standard Shipping-1-5 business days
-TIPS ON RECEIVING AND INSPECTING YOUR ITEM-
FOR YOUR PROTECTION: When your item arrives, you need to inspect the BOX AND ITEM for any damage. ANY damage to the BOX OR ITEM are to be written on the delivery receipt (ie: box has indentation, smash, hole/TV screen is cracked, frame is broken).
If the driver is NOT willing to wait for you to inspect the item, inspect the BOX ONLY and note any defects to the box (indentation, smash, hole, etc) on the delivery receipt. DO NOT REFUSE THE SHIPMENT, accept the item and check it IMMEDIATELY after driver leaves. Call us immediately if there is any damage. We only have 48 hours to file a claim with the shipping company. If your shipment comes after business hours, leave a message through eBay.
If nothing is written on the delivery receipt and later damage is discovered we will not be eligible to file a claim and you will not be eligible for a refund.
Also, PICK UP is not allowed for TVs, since TVs will not be covered by insurance en route from the warehouse/freight terminal to your home. PICK UP AT YOUR OWN RISK.
-ANY ISSUES?-
Please contact us before opening a case or PayPal claim! We are here to help with any and all issues.
Return Policy


30 day return policy
Physical damage must be reported within 48 hours of receiving your item.
Defects must be reported within 30 days of receiving your item
If your TV has any issues within the first 30 days please contact us before opening a case in ebay/paypal. We are here to help you with any issues!
For any questions or concerns, please message us through eBay.
Price Protection
Please Note That iElectrica Does Not Offer Price Protection. Prices Fluctuate Up And Down Very Frequently. In Addition, Through EBay We Do Offer Special Promotions From Time To Time. We Have A Strict No Price Protection Policy.
100% Customer Satisfaction Guarantee

iElectrica have been serving our customers in consumer electronics for over 35 years! Our main goal is to provide premium electronics at the most competitive pricing. We take great pride in our customer service and guarantee 100% satisfaction with all purchases!
eBay does not allow sellers to share contact information through listings. Do not worry you can always reach us through the eBay messaging system!

Our hours of operation are Mon-Fri 9am-5pm EST.
Copyright © 2017 Electrica. All Rights Reserved. | eBay Template Design